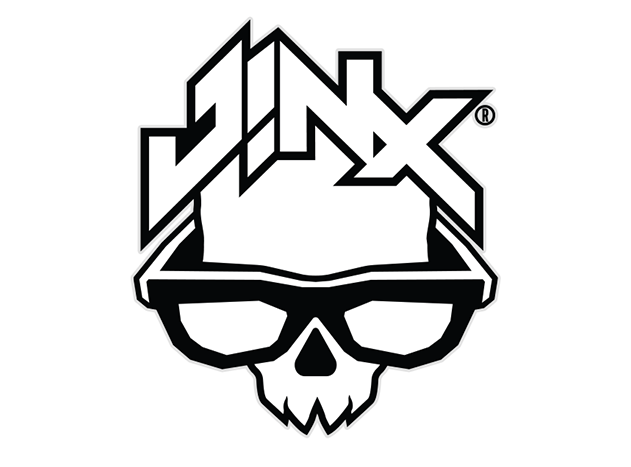 So long and thanks for all the fish
On January 1st, 2023, the J!NX website officially closed it's virtual doors.
Contact Information
For any questions, please email support@jinx.com.

There And Back Again
In 1999, J!NX was a clothing brand founded on the mission to proudly celebrate all things nerdy. Sure, in 2022, geekery is not only accepted, but is also celebrated by the mainstream. But back then, if you loved computers, D&D, Star Trek, or hacking, you were probably part of a subculture that was often dismissed or derided. We said F that and we hoisted a tiny digital flag on the internet with pride.
Our roots were in the hacking scene. The annual DEF CON hacker con in Vegas was the highlight of the year, a 3-day techno-party with some of the most brilliant minds in the world. It was at an off-the-strip hotel (Alexis Park!) with thousands of brilliant hackers, network cable draped across balconies, hacked ATMs, fake ATMs, undercover feds, fountains dyed purple, and wonderfully unique people. I'll never forget the feeling I had leaving after our first DEF CON (8): acceptance and belonging. I didn't want to leave. Dark Tangent and the goon squad created a haven for like-minded hackers and we spent the entire 6 hour drive home planning for DEF CON 9.
Then the partnerships started. We worked with groups like Cult of the Dead Cow, HNC (our first license, hi Dave), Packet Storm, Phrack, DEF CON, Apache, MajorGeeks, Kevin Rose's TheBroken, Digg & Diggnation. I remember spending an hour designing the first BitTorrent logo for Bram Cohen so we had something to put on a shirt. We collaborated with these communities. We worked to build each other up and there was a true sense of camaraderie.
Our first big license was World of Warcraft. As a hardcore WoW, Starcraft and Diablo fanboy, I couldn't have been more stoked. Of course, we immediately had to take down our, erm, parody shirts, and replace them with official, approved WoW designs. Not all of our existing catalog was appropriate for Blizzard's big-time audience, but many early shirts made the transition including fan favorites like "Green Linen Shirt" and "Rogues: Original Ganksters."
In the years following, we found ourselves first inspired by, and then partnering with, great creators like: Felicia Day and her internet-breaking web show The Guild, Alex Albrecht, Jessica Chobot, Jace Hall, DJ Wheat, Day 9, and MinecraftChick to name a few.
Jinx.com went through many iterations (original site), as a growing website does. Our earliest versions were a home to a vibrant, creative community, long before social media reared its ugly head to fill that role for most websites. We made lots of videos, but I think this one, this one, and that one are probably my faves. I still marvel at what this team created, they are just so f-ing talented (Full video list here). We ran this G4 commercial (produced by Robert Juster), and that one (shot by the unstoppable Bui Brothers), among others. Our most viewed video was easily The Siege on Castle Steve (61M views).
We threw parties where I begged to have the music turned down low so no one had to scream (am I the only one?!). We hosted a premiere of Grandma's Boy in San Diego, a cult-classic that featured a ton of J!NX clothing. We hosted an early screening of The Force Awakens. These events brought people together, something that I always hoped we could do with this beast.
And then, of course, there were all the great games that we were simultaneously playing and creating shirts for like Minecraft and the microteam at Mojang that swore they'd stay under 30 people (and yet, still did massive things). We also created shirts for The Witcher, Portal 2, League of Legends, Path of Exile, World of Tanks, Call of Duty, Horizon, Cyberpunk 2077, Guild Wars, just too many to list. 10 year old me (and 49 year old me) are still pretty excited about that.
To be honest, I debated on whether or not to write something here. It's not fun closing a website after 23 years, or saying goodbye to all the great people that worked at J!NX over the years. This brand was founded on the concept of being genuine, and that's the way I'd like to.. unfound(?) it. I have so many fond memories of what we've done together, and I appreciate everyone that has, over the years, contributed a part of themselves to J!NX, a collective vision that proudly sang a song of praise for nerdy shit.
As we work on what's next… So long, and thanks for all the fish. See you soon.
-Sean Gailey
aka Jinx/Heavy